Chiropractic Care for Infants: A Potential Solution for Misshapen Heads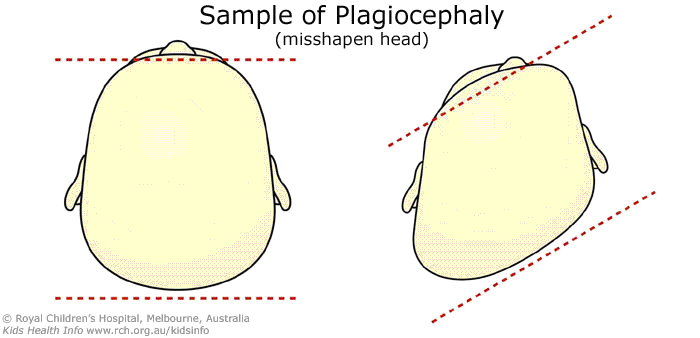 Clinical research has shed light on the potential benefits of chiropractic care in restoring normal head shape to infants. This promising study revealed a remarkable 33% decrease in asymmetry between the sides of the head among participants (see chart below). In fact, 20 out of the 64 infants involved in the study experienced a complete resolution of head deformation, with a measurement difference below 0.4cm (4).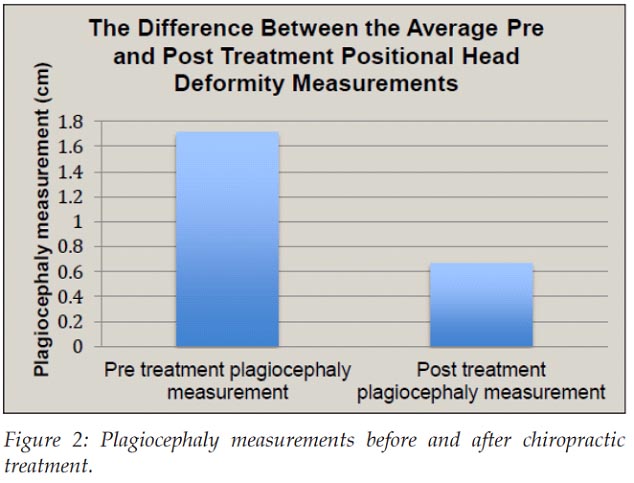 ​
Can Chiropractic Help Your Baby's Misshapen Head?
While there are no guarantees, the findings from this study offer hope that chiropractic care may provide assistance for your baby.
Understanding Infant Head Deformation:
A baby's head can become misshapen due to spinal tension, which can lead them to favor looking in one particular direction. This repeated positioning of their soft skull against a surface they frequently lie on can result in a change in the shape and position of the skull bones, often presenting as a flat spot and uneven ears when viewed from above (see diagram). Medically, this condition is known as deformational plagiocephaly.