Better Back Chiropractic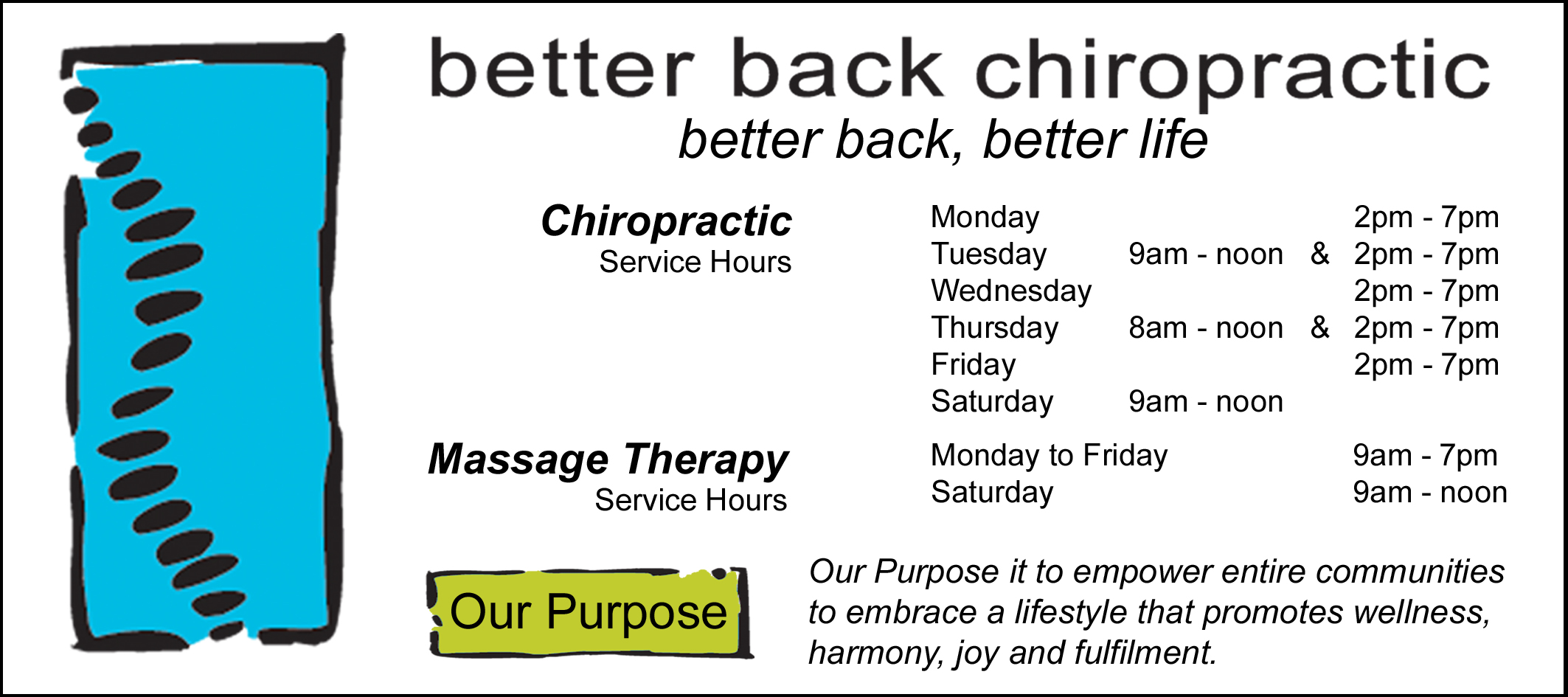 Our Team at Better Back Chiropractic are passionate about improving the health and well-being of the community. The office has been a fixture in the Oakbank region for over 25 years. We have helped numerous families improve their spinal health, and learn how to live a health promoting Wellness Lifestyle.
Call our office at (08) 8388 4229 for an appointment today, and discover how we can help you achieve your health goals!
More